DC Stars Fun: Black Canary & Lara Lor-Van
So I was avoiding actual work today and my brain hurt too much to knit...so I played with dolls. I am planning on overhauling several dolls into my favorite DC Comics characters...here are some quick and dirty attempts.
Ultra Basic Blonde Tyler as Dinah Laurel Lance aka Black Canary!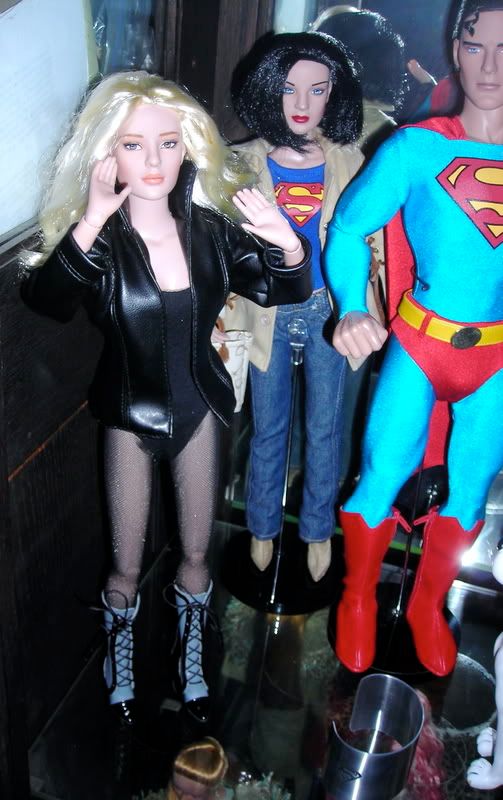 Central park Stroll Sydney as Lara Lor-Van. She is sporting my brand new Kryptonian Casual outfit. I LOVE it...this was worth is fhttp://www.blogger.com/img/gl.link.gif
or the awesome silver tights alone. It's still on sale for $11.50 at . I recommend picking it up...