I have been doing some stitching for one of my favorite dolls, Ellowyne Wilde by Robert Tonner and Wilde Imagination. The first is a raincoat pattern featured in Haute Doll Magazine. I made it with fabrics left over from a costume at work (my little method to recycle and reuse in the costume shop...no scrap left behind!):
I think the hood needs a tassle or something to keep it weighted down...otherwise it points up in a semi-sinister manner.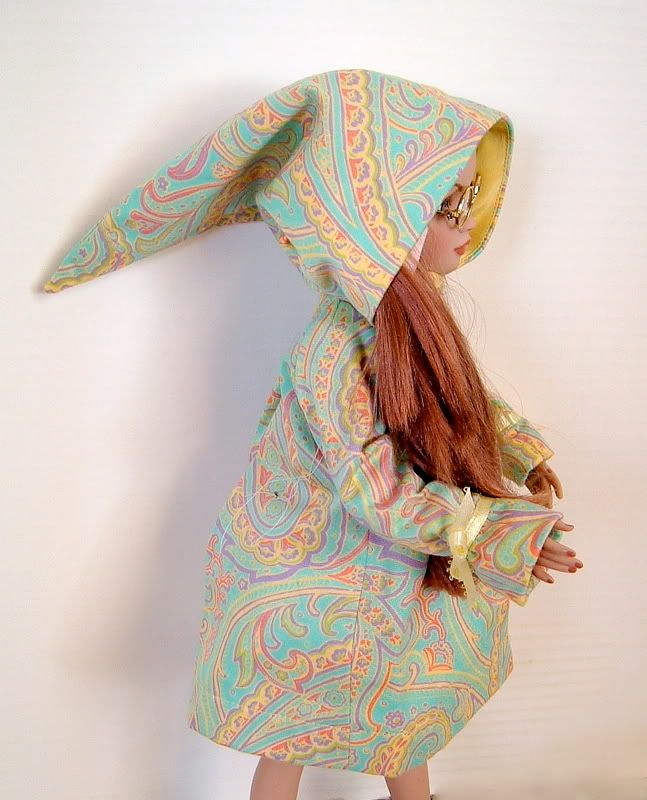 The next is a pattern by Gary Fletcher called "Snowflake" that I made for the January pattern challenge. Once again, I used some cognac silk dupioni and beaded trim leftover from a costume. I also threw some feathers in the mix for drama. We all know Ms. Wilde loves drama...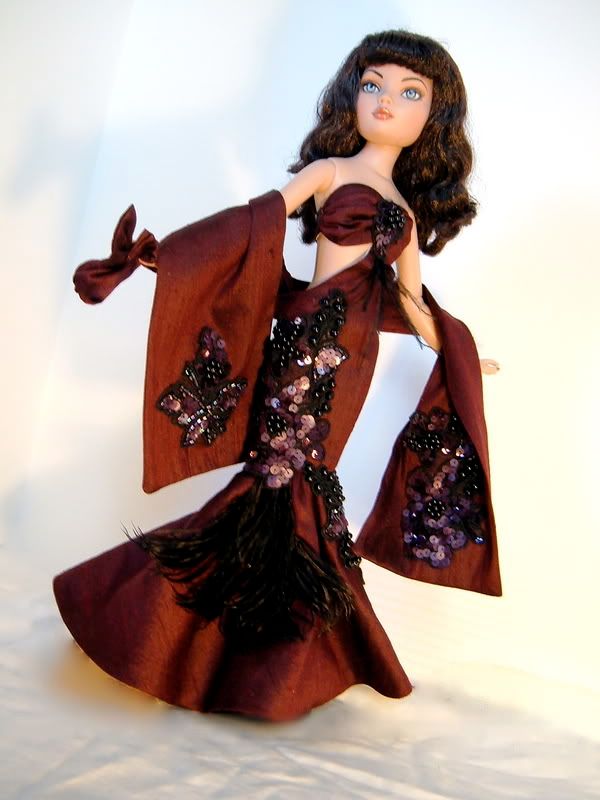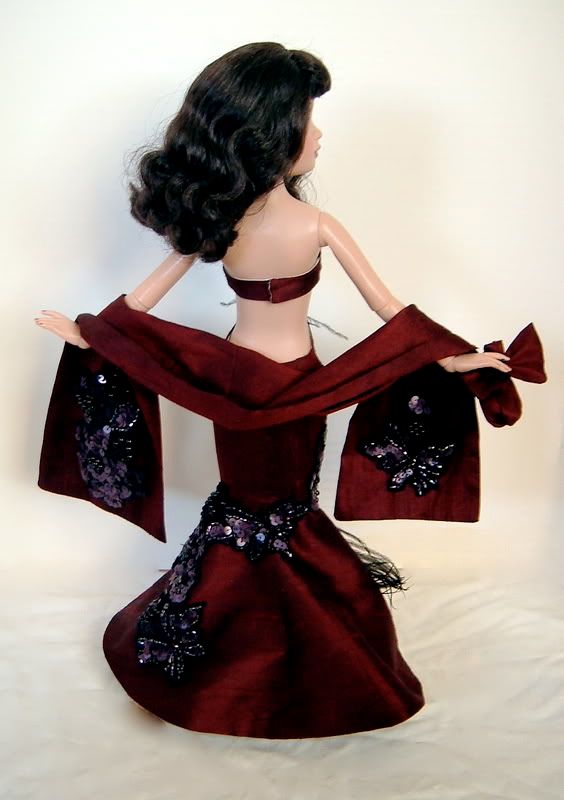 I love this pattern and think it would be fabulous on a Sybarite with some alteration. I plan to make it in silver and white for my Blade!